Blake Shelton is the top country nominee heading into the People's Choice Awards.  The singer has three chances to win, including bids in a couple of all-genre categories.  He's in the running for Favorite Male Artist along Justin Timberlake, Michael Bublé, Bruno Mars, and Avicii.  Blake's CD "Based on a True Story…" is facing albums by Timberlake, Bublé, Miley Cyrus, and Robin Thicke.  And, he's up against Taylor Swift, Lady Antebellum, The Band Perry, and Carrie Underwood for Favorite country Artist.  The event also includes one other country category — Favorite country Music Icon.  Alan Jackson, George Strait, Tim McGraw, Toby Keith, and Willie Nelson are the nominees.
Brad Paisley is scheduled to perform during the ceremony.  The 2014 People's Choice Awards, including various music, movie, and television categories, will be presented in a ceremony airing on CBS Wednesday night at 9:00 p.m..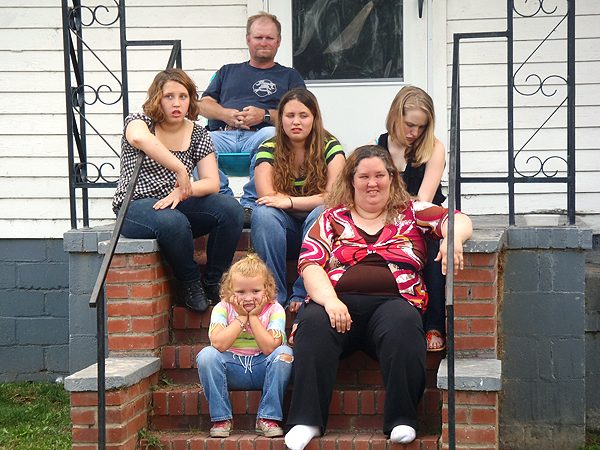 Honey Boo Boo's family is ok after being involved in a car accident in Georgia. A car hit them as they were making a turn. June Tweeted: "It was really scary for us, since it was the first time any of us had ever been in a wreck. We are definitely really sore today, but our top priority is to celebrate Pumpkin's birthday. She turned 14 today and no matter how sore we feel we are going to go out and celebrate. As always we want to thank everyone for their support and well wishes."
We talked to Chris from The Eli Young Young Band yesterday.  They have a new album coming out, but when we talked to Chris, they didn't have a date yet. It's called 10,000 Towns and NOW we know it will be in stores March 4th.  Shelly, our Program Director, said it's really great.  Mike Eli says it "shows another chapter" in the their lives.  And there will be a special edition of "10,000 Towns" exclusively through Walmart that includes three bonus tracks.
Speaking of new music – Billy Ray Cyrus may release a Hip-Hop Version of 'Achy Breaky Heart'. Larry King Tweeted: "Just spoke with @billyraycyrus on the phone – he's recorded a hip-hop version of 'Achy Breaky Heart' – he's excited about it & so am I!"  Reports indicate he's already casting hot young chippies for the video!
And, let's keep it in the family – Showbiz Spy claims Jennifer Aniston is upset with her hair stylist for spending so much time on Miley Cyrus. Miley wanted to make her crazy hairstyle into a "thing" like the Rachel back in the 90s, and Jen is reportedly getting upset that her hairdresser's attention is on Miley instead of her.  Which would you like better?