The Grammy's are this weekend!  Kacey Musgraves joins Taylor Swift as country's top nominees heading into this weekend's Grammy Awards.  Kacey admits she's "freaking out a little," but calls it "a good freak-out."  She and Taylor are each up for four awards.  Blake Shelton and Tim McGraw each have two chances to take home an award, while Jason Aldean, Miranda Lambert, Darius Rucker, Little Big Town, Hunter Hayes and Kenny Rogers and Dolly Parton are also up for awards.
Blake Shelton will join Willie Nelson, Kris Kristofferson, and Merle Haggard in what's being described as a "special performance."  The Grammies are on CBS Sunday night at 8:00 p.m.  You can see a list of the country nominees on our website – 925xtu.com
When I think of George Strait listening to his iPod, it never crossed my mind that he'd be listening to The Foo Fighters, but Zac Brown said, at the CMAs, King George came up to Dave Grohl and said, 'I love what you do.' Zac said "I don't think Dave understood the weight of that until afterwards. I said, 'Dude, that's George Strait. George Strait just said he loved what you do.' So I think he felt warm and welcome in that world."
David Nail says he was showering when he first knew "Whatever She's Got" was going to be a hit. "When I first heard "Whatever She's Got" I was so excited and took it home. I can remember hopping in the shower and listening to it on the iPod over and over. When I got out of the shower and went into the living room, I could see her dancing around. She kind of looked at me and asked if this was something I was going to record. That definitely got me excited for where I felt like this music was going. She's been such a trooper. I've not always been the easiest person to live with or to love. She's stood by me and been such a patient woman. There's several songs on this record, especially the title track, that hopefully pay tribute to that patience and her sticking by me all of this time."
There's a Twitter movement to have Justin Bieber deported back to Canada.  You can follow it at #DeportBieber.  There's even a petition on WhiteHouse.gov. Click this pathetic photo of Bieber imitating MJ to sign the petition.  According to reports, Justin Bieber rejected an intervention weeks ago. Apparently his manager rounded up Justin's security team and a bunch of his friends – they packed his bags and encouraged him to go to rehab, but Justin flipped out and was adamant he wasn't going.
I heard that Blake Shelton will help induct Dale Jarrett into the NASCAR Hall of Fame. Dale says, "I couldn't have all four of my kids as inductors, and I couldn't just ask one. I wanted my dad to be able to enjoy the moment with my mom and the rest of my family. So it just kind of opened up the opportunity. This sport brought a lot of really good things to me. It gave me a chance to be a competitor, an opportunity to compete at the highest level and win, but it also has allowed me to make some really good friendships and Blake Shelton is one of those people."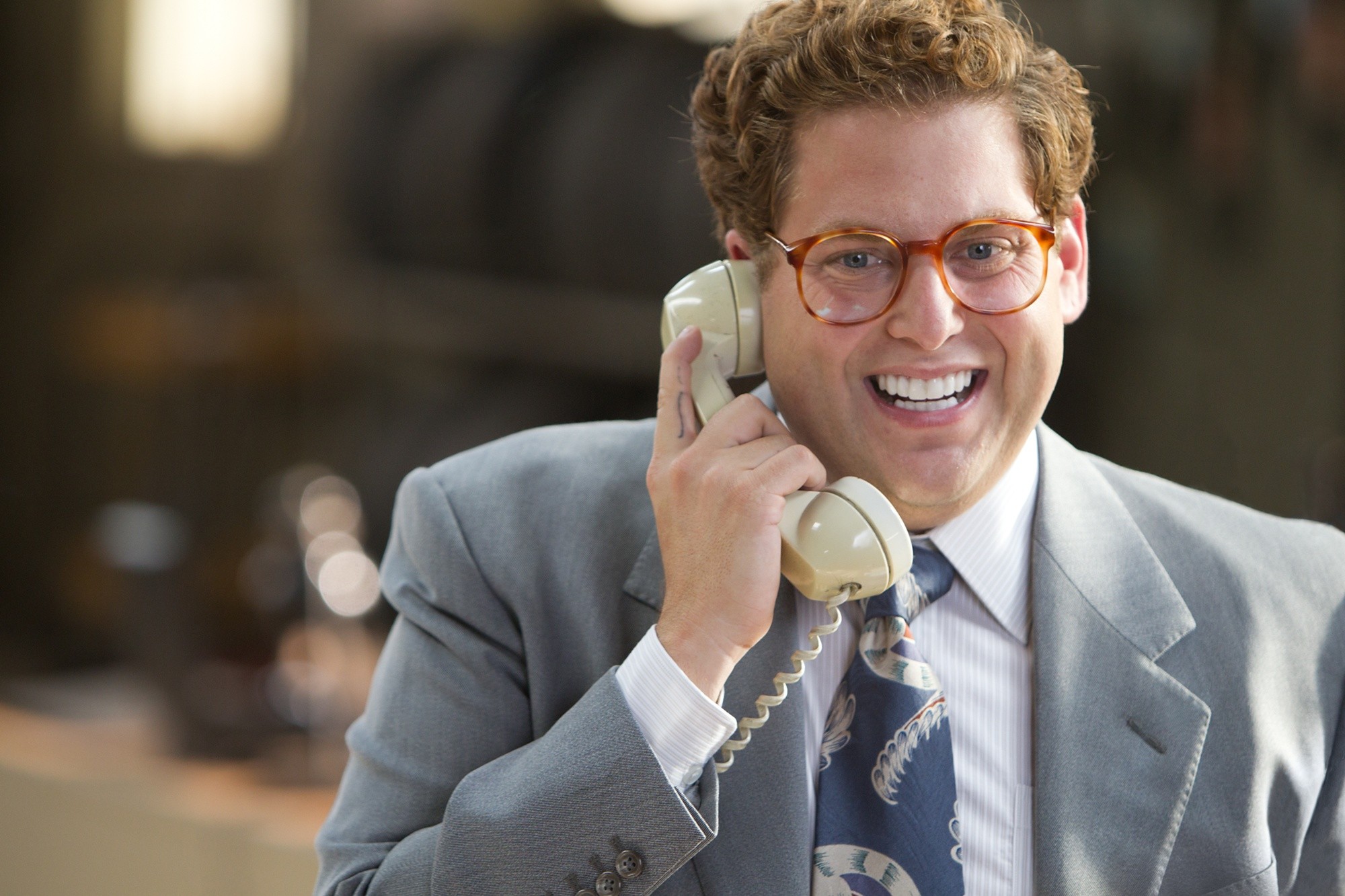 Did you see The Wolf of Wall Street?  Jonah Hill plays a character named Donnie, and he had to wear these gigantic veneer teeth for the role, but he couldn't talk well with them in, so his acting coach told him he had to talk with them in for at least an hour and a half a day, but he didn't have anyone to talk to, so he told Jimmy Fallon that he would call Best Buy and Target and ask to talk to someone in the electronics department and just ask them a ton of question.  Funny stuff.  Jonah Hill, by the way, only got paid $60,000 for the part, but he says he would do it all over again for free just for the opportunity to work with Martin Scorsese.